March 1, 2019
Film tax initiative passes Montana House, onto Senate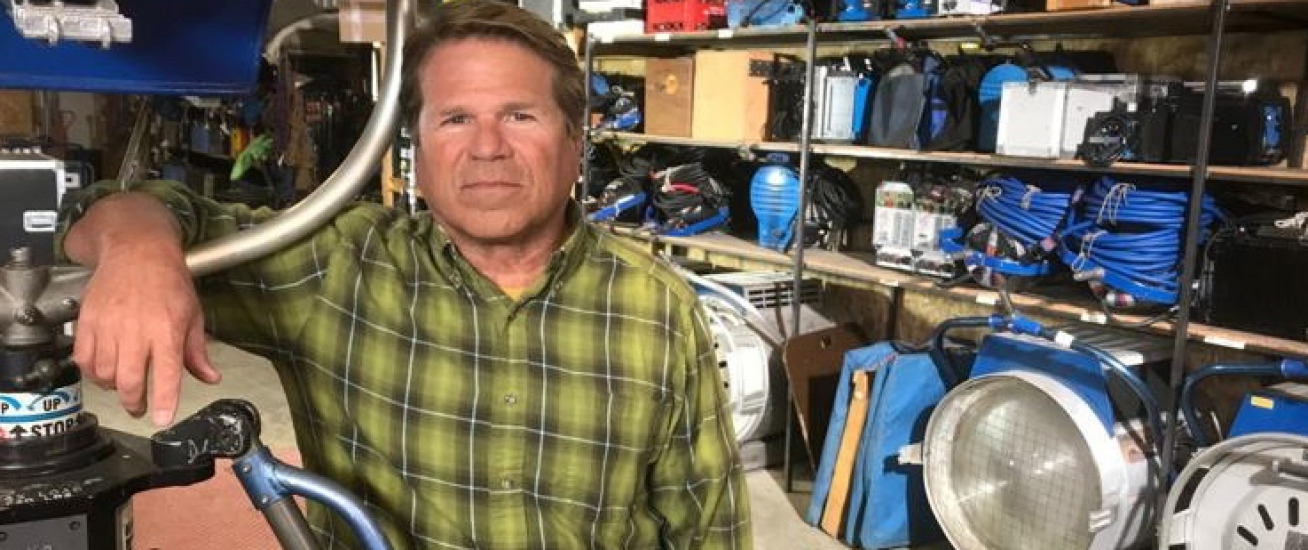 A bill that would give production companies a tax credit for filming in Montana passed out of the Montana House of Representatives on Friday.
House Bill 293
would provide a 20 percent credit for companies spending more than $350,000 with some opportunities for additional credits, though there is a 35 percent cap on how much companies can receive for base investments for the year. Sponsored by Rep. Wylie Galt, R-Martinsdale, the bill cleared the House on a 82-16 vote.
The bill has been heavily lobbied for by Bozeman-based JP Gabriel, owner of Filmlites Montana, a film production, equipment rental and lighting company. Gabriel, who worked on "Titanic" and Montana classic "A River Runs Through It," said more filming would be a catalyst for economic development.
"Nothing compares to it in getting people into Montana and the Montana brand," he said.
Twenty years ago, no states had any tax incentives for filming, he said. Now, at any given time, an average of 40 states have incentives.
Montana is no longer one of them, although it passed the Big Sky on the Big Screen Act in 2005 to bring filmmakers and producers to the state. The act offered a 12 percent refundable tax credit for productions on wages paid to Montana residents, as well as an 8 percent tax credit on "qualified Montana expenditures." In 2007, the credits were bumped to 14 and 9 percent, respectively.
While those incentives brought millions of dollars worth of investments to the Montana, it still wasn't as much as other states with better incentives, the
Chronicle reported in 2017
. The act expired in 2014, and efforts to introduce legislation similar to HB 293 failed last session.
In 1997, Gabriel said he worked on five feature films and more than 30 national commercials. Last year, he said his company didn't do any films that were considered to be over $1 million in production and worked on some smaller commercials and TV episodes.
If HB 293 was passed, he said things would change for his company, and he could see numbers eventually getting much higher. He pointed out that the Paramount TV show Yellowstone, which films in Montana, uses equipment from out of the state.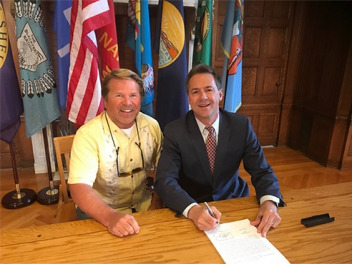 "It's an odd thing when you're sitting with an equipment rental company with the equipment they could use in Hamilton, Montana, and they're not using it because they could get a tax credit for using Utah equipment," he said.
Galt said he believes the bill could drive economic development in Montana, especially in small towns. He said he's spoken with another legislator in a neighboring district, Rep. Dan Bartel, R-Lewistown, who saw a noticeable impact on the area's economy after parts of the 1996 version of Broken Arrow was filmed near Lewistown.
"It's a good boost to the economy," Galt said.
Gabriel said that some people living in rural parts of the state may think filmmakers will only want to film in bigger cities like Billings, Bozeman and Missoula, but production companies have shot footage across the state, including Eastern Montana.
"Sometimes a little town can have the perfect charm they're looking for," Gabriel said. "It could be right in your back yard, no matter where you live in Montana, as history has shown."